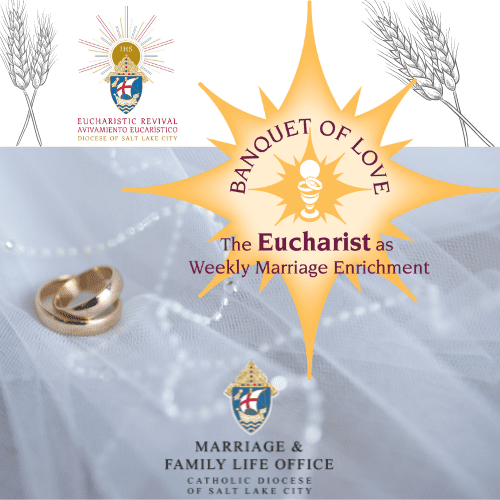 Join us for
Banquet of Love: The Eucharist as Weekly Marriage Enrichment
Please complete the attached form to confirm enrollment. Please note that your confirmation email will come from orders@dropfunnels.email which may land in your Junk/Spam folder.
If you do not receive a confirmation in your Inbox, be sure to check you junk/spam folder and/or please whitelist orders@dropfunnels.email to ensure it makes it to your Inbox.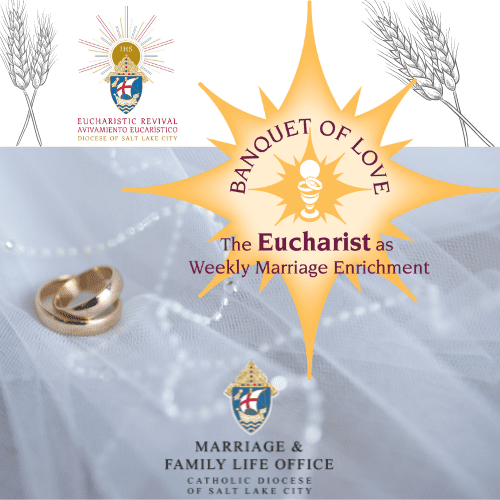 Join us for
Banquet of Love: The Eucharist as Weekly Marriage Enrichment
Please complete the attached form to confirm enrollment.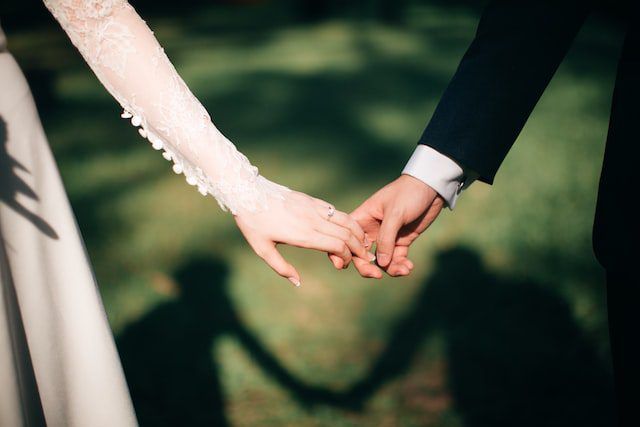 Join us as we journey together through the entire Eucharist (from the sign of the Cross to the Rite of Sending Forth) and make practical and direct applications to your marriage. Join the hundreds of couples from across the United States who have used this curriculum to allow the power of the Eucharist to heal, strengthen, and grow intimacy in their marriages -- all based on the Holy Eucharist!
Veola Burchett, Former Director Family and Pro-Life Office, Catholic Diocese of Salt Lake City
"Their practical suggestions combined with solid Catholic teaching helps couples to realize the spiritual connection between the Mass and their marriage. You'll never attend Mass again without thinking of how it does impact and strengthen your marriage."
Jim and Joy Pinto, Co-Hosts of EWTN's At Home with Jim and Joy
"What the Otrembas offer in this incredible work is nothing less than a monumental paradigm shift for marriage enrichment experienced through the Divine Liturgy, every aspect of the liturgy, and Jesus embraced in the Most Holy Eucharist. To accept their offer is to have one's spiritual eyes wide open at every Mass, every marital encounter, and to be transformed into His beloved likeness."
Retreat Particpant, married 5 years
"In only seven hours, you have helped us a thousand times more than the four marriage counseling meetings we went to!" Your presence here today is a gift from God. I deeply thank you for giving us tools to strengthen and improve our marriage. I have prayed for help, and I know you are part of His answer."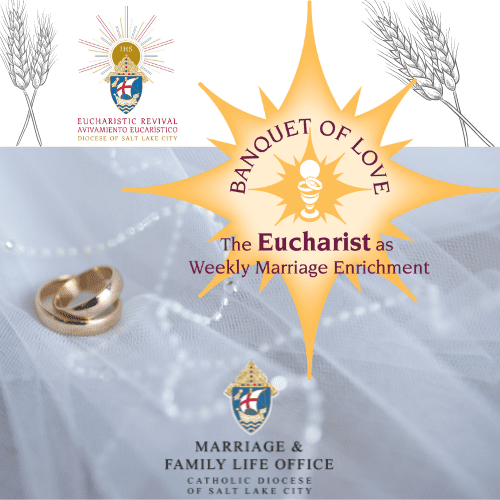 This website and these classes are brought to you by the power of the Holy Trinity, and through the intercession of our Blessed Mother, St. Joseph, and St. John Paul II.
Copyright 2023 | Grace and Truth Resources, LLC | All Rights Reserved